Want To
Study & Play

in USA
Have you ever considered playing college soccer in the United States? Why not get a college soccer scholarship and a college degree while you're at it? There is a level for everyone with so many schools offering different level scholarships. 
Playing college soccer in the United States is an excellent way to continue developing as a player while also earning a college degree. Talented players are increasingly heading to the United States to further their careers as footballers.
Join our International Football Academy, learn the SATs, mix with USA players & be put in front of 1000s of college coaches looking to offer soccer scholarships to some of the biggest colleges in the world to study and player soccer in the United States.
There is no better place in the world where you can combine college studies with soccer and getting a football scholarship at the same time. And not to mention, you will have a wonderful life changing experience as a student-athlete in the United States!
Post Leaving Cert

Program
WHY STUDY

IN THE USA?

The list of why you should study and play soccer in the USA is endless but here is some of the top reasons you would want to take up a unique once in a lifetime experience.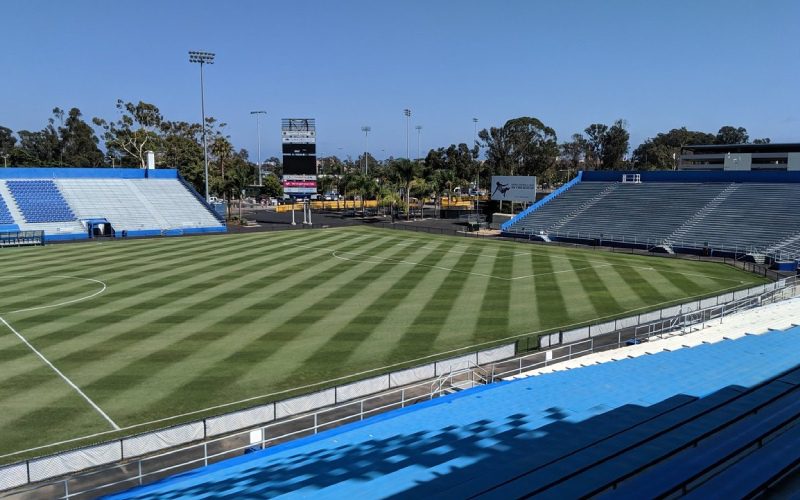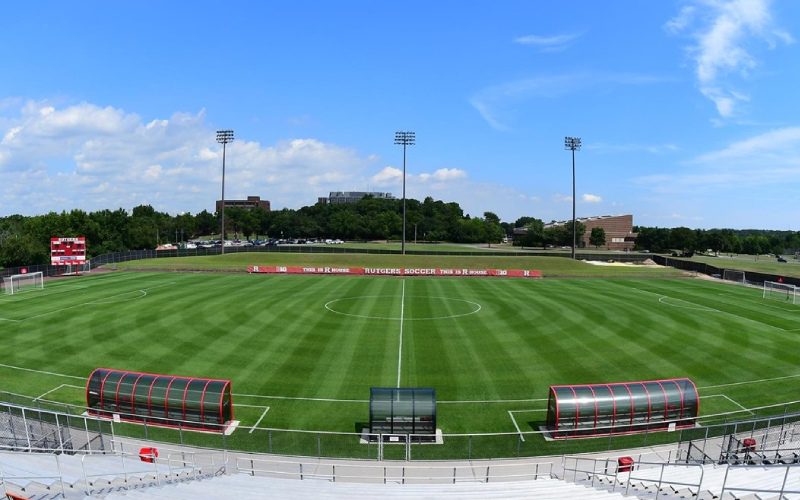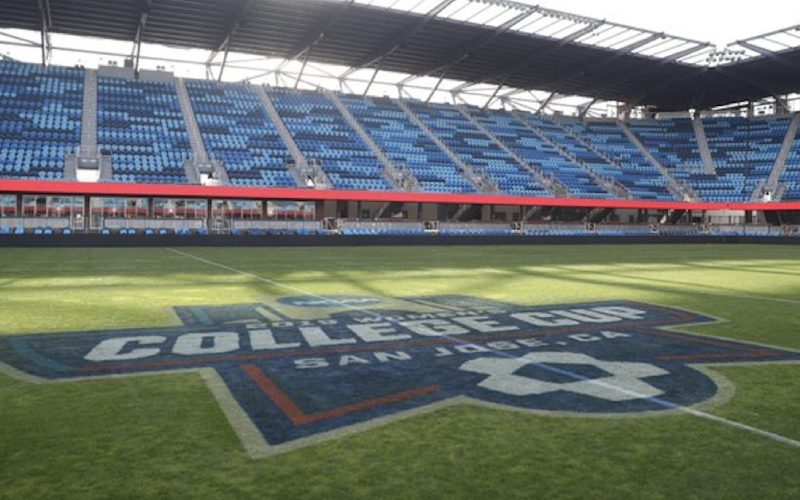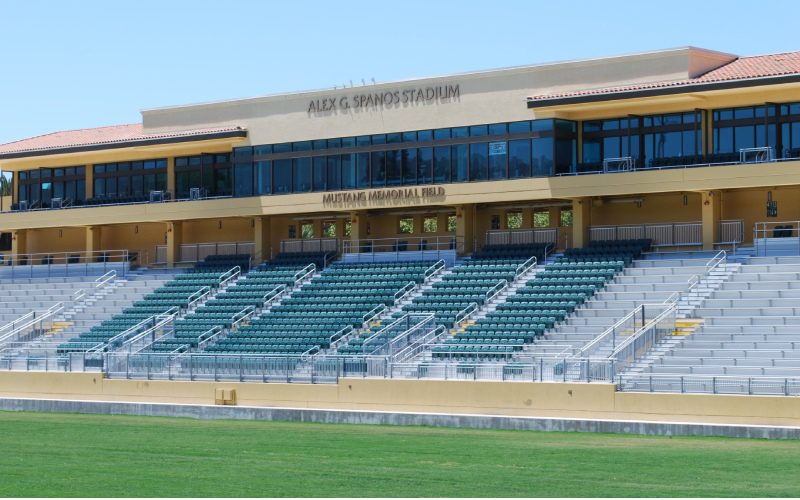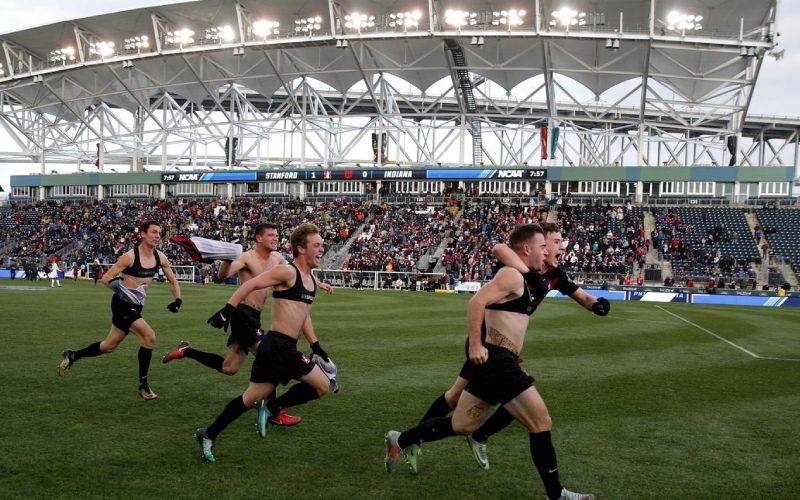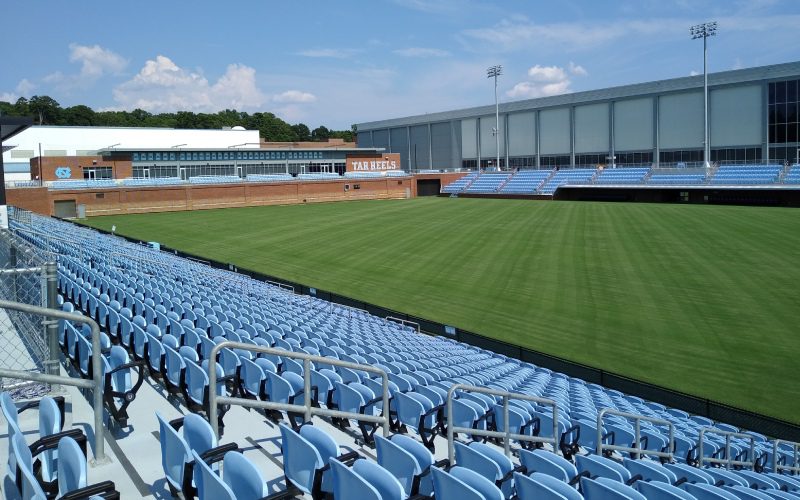 College Level Soccer

 

Information & Details
Like many different countries the USA have a number of different 'divisions' for college level teams. This system is governed by the NCAA, National Collegiate Athletic Association. The NCAA has over 1200 colleges and universities members and is a "non-profit organization.  
has over 350 schools and over 6,000 teams. Division 1 colleges are the most prestigious, have the most money, and have the highest calibre of athletes. Division I schools also are the largest on average. Examples of D1 colleges are; University of Alabama, University of Cincinnati, University of Connecticut, Pennsylvania State University and many others
has close to 300 schools which still offers scholarships, but they are rarer and smaller, and Division II schools typically have fewer athletic department funds and fewer sports teams than Division I schools. There are an average of 18 sports at Division I schools and 15 at Division II schools. Examples of D2 colleges are Davenport University, Thomas Jefferson University, Kentucky State University, Queens College and many more.
has more than 440 schools and over 170,000 student athletes. Division III schools offers no athletic scholarships, tends to have the lowest level of competition, but the highest number of participants across all divisions. Division III schools offer an average of 18 sports per school. Also, Division III has the highest average percentage of the student body participating in sports. Examples of D3 colleges are California Institute of Technology, Colorado College, University of Rochester, Webster University and many more
has almost 200 schools offers similar level of competition to Division II schools, NAIA schools have fewer recruiting rules than the NCAA (Division I, II, or III). Examples of NAIA colleges are Keiser University, Louisiana State University, St. Thomas University, College of the Ozarks and many more.
have over 200 schools with almost 90% of the team securing a good change at a "full-ride" or 100% scholarship. These are normally used as a stepping stone or the bridge between transferring to another school or moving into a higher division. Examples of junior colleges are Southwest Florida College, Louisburg College, Pennsylvania Institute of Technology, Central Arizona College and more.
1
Q1: What is a Soccer Scholarship in the USA?
A scholarship is money awarded to students attending college/universities in the United States to help them pay for some or all their education and living expenses. A scholarship varies from 1 to 100% of the total cost of attending school and can cover tuition, housing, food and textbooks in some cases. A "full ride" or 100% scholarship will cover all these costs for a student. There are different types of scholarships: sports scholarship (for soccer players there are soccer scholarships), academic scholarships and international scholarships. It is the coach of the school team that determines how much sports scholarship he/she can give a student. It is possible to get a combination of the different scholarships. American coaches love to recruit international players because of their understanding of the game, through game intelligence and international experience. Finding the right blend of players for the squad is critical for success in college soccer. You will find a lot of international college soccer players from all over the world. The great thing is that there are scholarships at all levels in US college soccer – so there really is a level for everyone!
2
Q2: What is needed to get a soccer scholarship?
Every college is different in terms of what is needed however the general rule to securing a soccer scholarship is your playing ability & academic standing (SATs score). Of course you can increase your chances of securing the best football scholarship possible by having a good football and academic credentials. Key elements of the process that can impact how successful you are in securing a scholarship include; Your academic qualifications including SATs, Entrance exam scores, Playing history and football match highlights, (which our program will help with)
The SAT's is a multiple-choice, pencil-and-paper test created and administered by the College Board. The purpose of the SAT is to measure a high school student's readiness for college, and provide colleges with one common data point that can be used to compare all applicants.
4
Q4: If I get a scholarship, what would it cover?
Depending on the scholarship type offered by a college would be on a % basis generally a "full ride" or 100% scholarship covers everything mentioned about in what is a a soccer scholarship in the USA.
5
Q5: How much soccer will I play as part of a soccer scholarship?
The system in the US is different to Ireland as soccer is regarded as an "Autumn or Fall Sport" this means that majority of all competitions will take place end of September through to November, this really comes down to how well your team does in competitions like regional and national tournaments. Spring semester is classes as "off-season" which will see players participate in training and friendly matches or scrimmages.
6
Q6: What is the annual trip to Vegas?
Our annual February trip to the Mayors Cup – Downtown Las Vegas allows our players to showcase their talents on one of the biggest college showcase stages on the west coast. Since beginning in 2008, the Las Vegas Mayor's Cup International Showcase has been the "Goto" showcase for both players and college coaches and scouts. Over 200 colleges attend the 3-day tournament. In 2020 we brought a team of Irish girls to the event and numerous players were offered scholarships from showcasing their talent