Sport Ireland

,

Campus

The Sport Ireland Campus is the home of Irish Sport and is home to world-class indoor and outdoor facilities which host local, national and international events and which are perfect for team and individual training.

To offer our academy players the best possible experience in their soccer education we believe we must offer our players world-class facilities to achieve their potential that's why we have made our base the Sport Ireland Campus, home of Ireland's Olympians and Governing Sports Bodies.

DBS has exclusive access to both the indoor turf fields and outdoor natural grass pitches which have an underground watering system, video analysis gantry along with a multi-purpose conference centre to deliver our coach education program & coaching seminars.

Our academy players will have access to these great facilities and amenities in the heart of Dublin offering our players both the elite sporting environment and cultural education of our capital city Dublin.

In addition to our on field facilities our academy players have the use to a brand new state of the art high performance gym which will offer our players the best opportunity to develop physically in addition to technically & tactically on the pitch. Within our academy facility the players have the access to video analysis to view daily training and games to aid their development.
INDOOR SOCCER
PITCH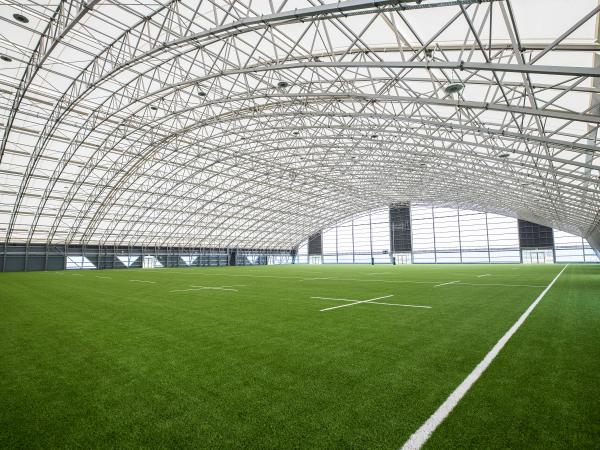 The National Indoor 3G pitches are world-class training facilities that are FIFA approved. Regularly used by the Irish Men's National Team will be the perfect setting for our players...
INDOOR ATHLETICS TRAINING CENTRE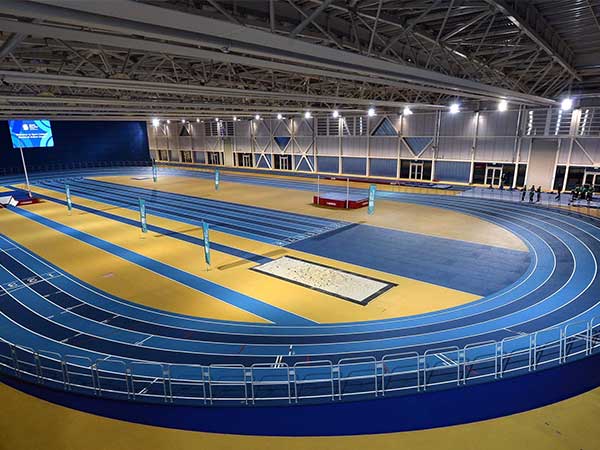 An international standard indoor athletics arena which can also accommodate field sports.
200m running track
100m running track
60m running track
Shot Put Areack
High Jump Area
Long Jump Area
Pole Vault
INDOOR TRAINING HALL / FUTSAL COURT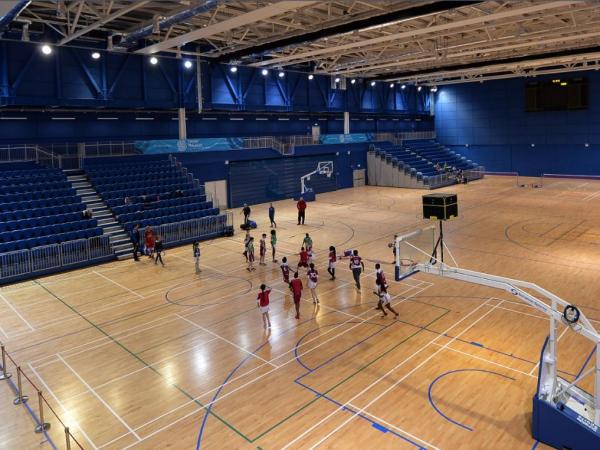 Is a large multi-sport venue, that is used for and marked for international size basketball, futsal and badminton events as well as other bespoke sports.
This facility also has movable bleacher seating which can seat up to 1,200 people within the facility. The seats can be moved depending on the requirements of specific events.
INDOOR STRENGTH & CONDITIONING GYM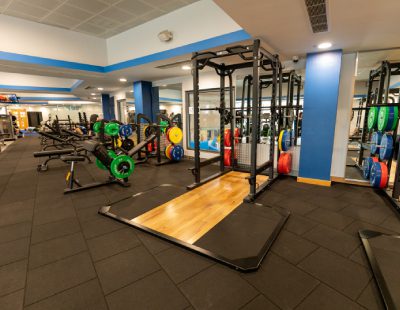 Range of Equipment
Treadmills & Bikes (including assault bikes),
Free Weights & Benches,
Rowing machines,
Squat Racks,
Muscle Targeting Weight Machines
& Much More
AQUATIC CENTRE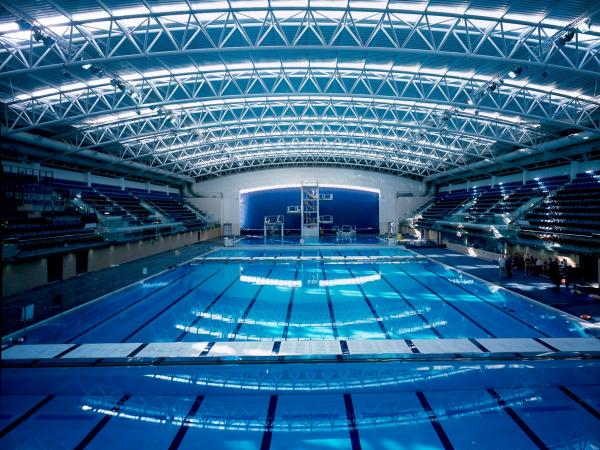 Our Aquatic Centre is one of the world's largest indoor water centres with
10 Lanes x 50m International-standard swimming pool
25m international diving pool
AquaZone (Slides, Wave Pool, Surfing Area)
This facilities will be used during the program to help player with R&R
MULTI-PURPOSE OUTDOOR PITCHES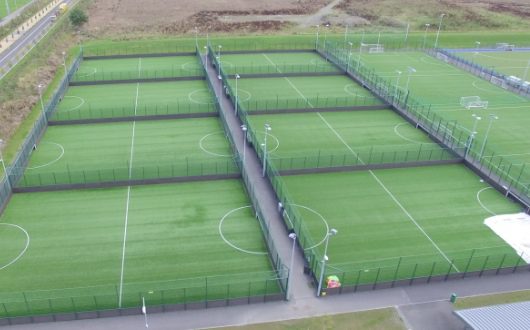 A state-of-the-art Centre of All-Weather Synthetic Pitches will also be used by our academy player to help with smaller game scenarios
8 x 6-a-side pitches all 40x30 meters each
2 half pitches for small sided games
1 Training Pitch 120 x 40 meters for full size matches
All of the facilities will be used at different stages of our study and play program
OUTDOOR TURF SOCCER PITCHES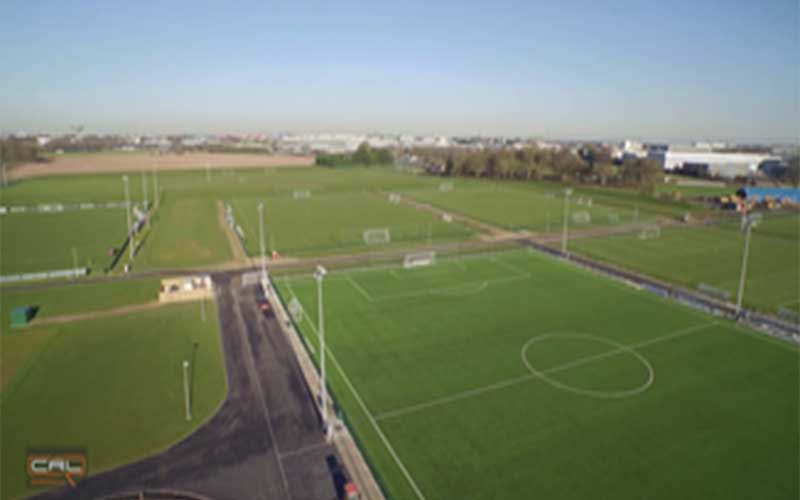 Used by Irish National teams of all ages from under 15s to senior level these pitches are a carbon copy of the ones at the national stadium where Ireland play their home games.
MEETING / VIDEO ANALYSIS ROOMS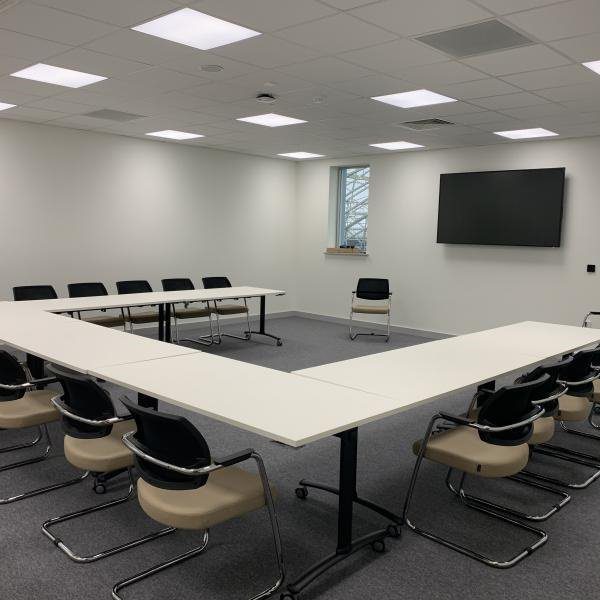 Our Meeting Rooms will be used for player evaluation, video analysis along with guest meetings and much more.