At the DBS Euro Soccer Academy, we believe in developing players of character and competitive spirit.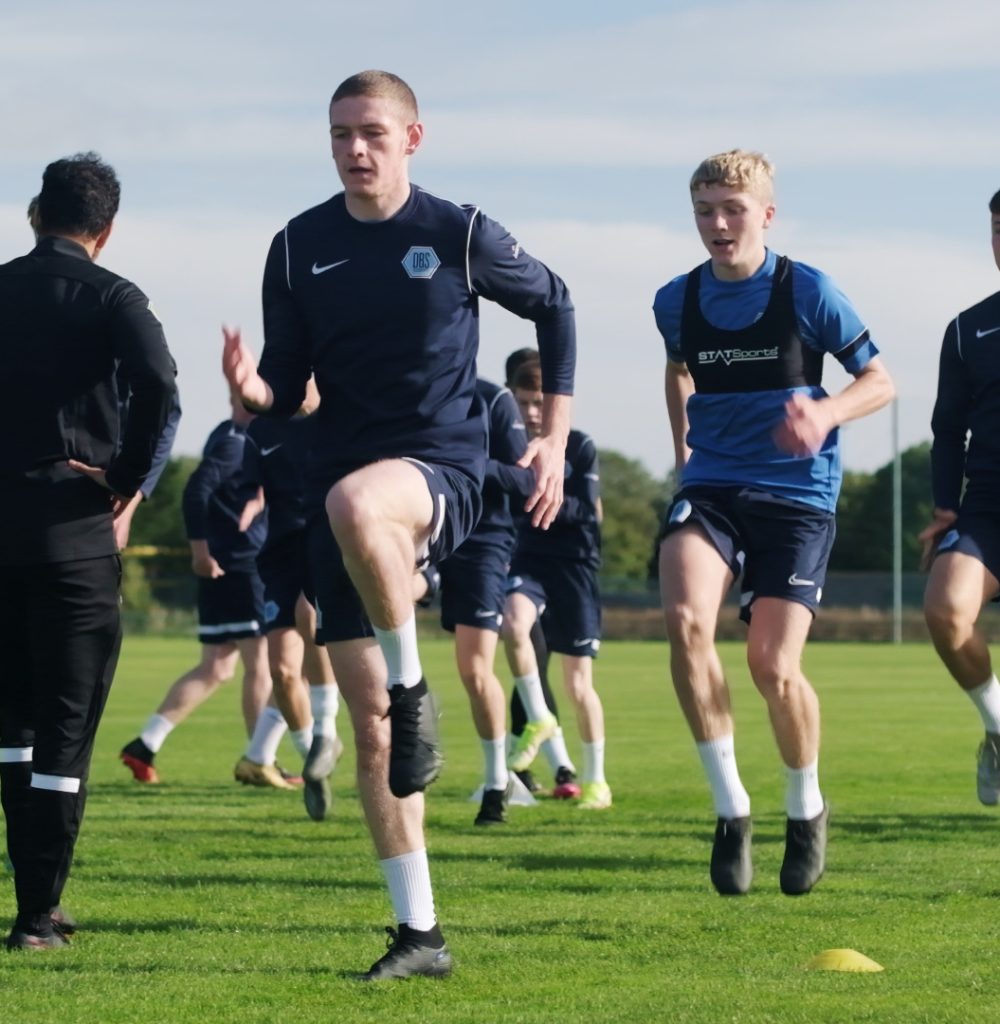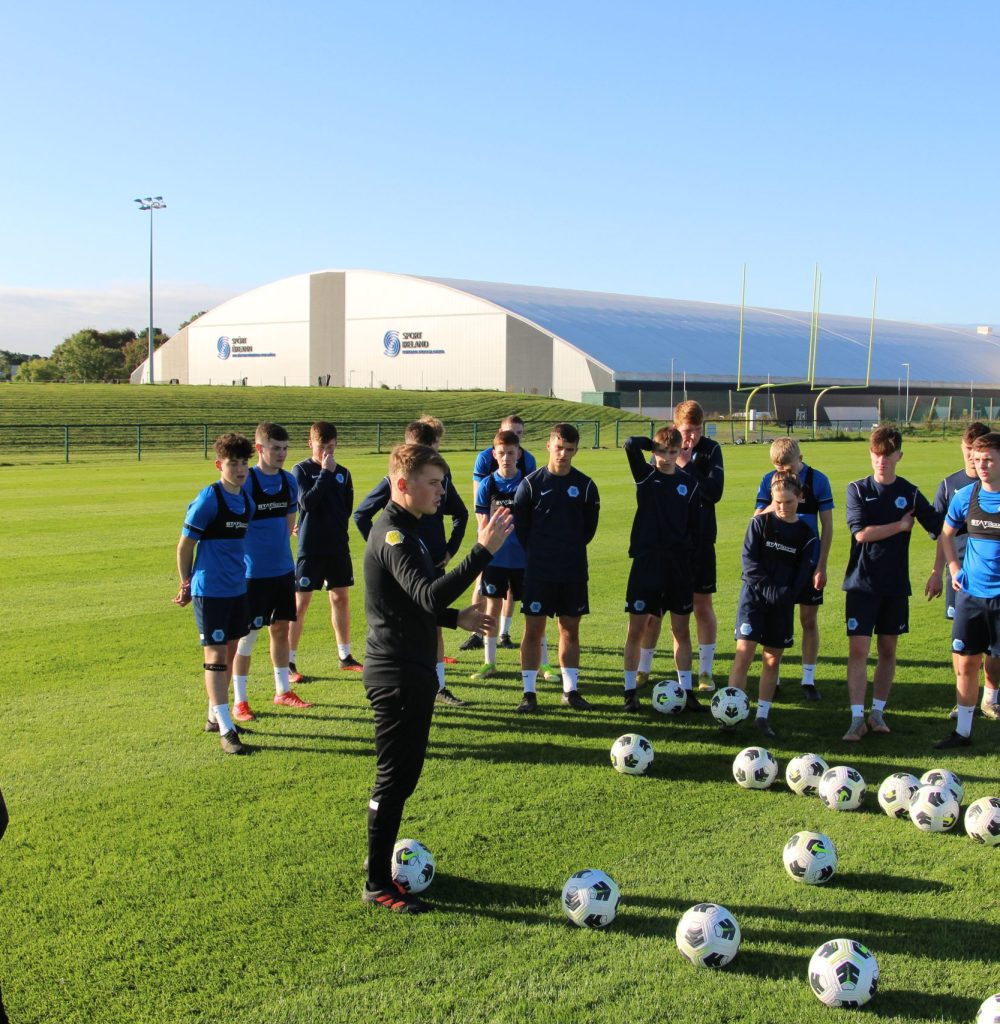 DBS International Soccer Academy Camps & Full Time Soccer Program
EAT, DRINK, SLEEP EUROPEAN Soccer
Our Dublin based academy attracts participants from around the world from countries such as USA, Australia and Ireland. Our program provides the opportunity to experience full-time professional soccer training at Sport Ireland Campus in Dublin.
Develop your game, improve skills and enjoy the benefits of European soccer.
The Euro Soccer Academy offers a curriculum that has been specifically developed to take talented USA players and expose them to European soccer frameworks.
Improve your game and get a competitive edge. Our academy is an intensive summer soccer training program for USA players. We will train the athletes on the field and help them get ready for their careers with guidance from professional coaches, sports psychologists, nutritionists and more.
For years, DBS has been a leader in providing top quality soccer coaching to players of all ages and abilities. We have developed the most innovative techniques for improving player skills and performance while maintaining a low-cost structure that is accessible to everyone. Learn more >
DBS Euro Soccer Academy is the perfect opportunity for soccer players to grow their skills and make it big in Europe. Players who attend will receive individualized coaching, opportunities to showcase your skills at prestigious events, exposure with scouts from pro clubs all over Europe, and more!
This is a chance to have the experience of a lifetime and it starts with you! Imagine waking up every day for 3 months in a city as rich in history as Dublin, Ireland. You'll be surrounded by some of the most talented soccer players from all over Europe while learning from experts who have coached professionals at some of the world's best clubs.
REQUEST ENROLLMENT DETAILS
Completion of the DBS Euro Soccer Academy will enable players on our signing roster to dominate International Clubs, and European National teams.
Spaces limited register your interest before March 28th 2022
Become our next superstar...
Training includes team field sessions with an emphasis on decision making and tactical game management, individual development plan session inclusive of video analysis and team building / leadership, and games or scrimmages. The program has defined concepts for attacking, defending, and transition as well as set plays and systems of play that are executed across every team.
Experience True European Soccer
What's included
Homestay with an Irish Family 
Breakfast & Dinner 
Full Time Soccer & Education Program
Player Fitness Testing
Player Position Specific Training
Strength & Conditioning Training
Speed, Agility & Quickness Development
Sports Science & Nutrition
Sports Psychology
Video Analysis
Pool Bases Recovery Sessions
Physiotherapy Sessions for Players
Weekly Coaching Reports & Feedback
Special Guest Talks & Speakers
Preparations in soccer and education curriculum vitae
Pricing
Learn the game like the pros, feel the European lifestyle (when you're not on field), and take your soccer to a whole new level. 
GO FROM SEMI PRO TO PRO IN 6 MONTHS
Boys participating in the programme will experience professional soccer training that has age specific workloads and training to ensure players have a clear pathway to develop technically, tactically and personally in a world-class setting. 
Players attending the academy have the opportunity to study English, Maths, Science and Technology as a high school player or enroll in a university program if they have already graduated high school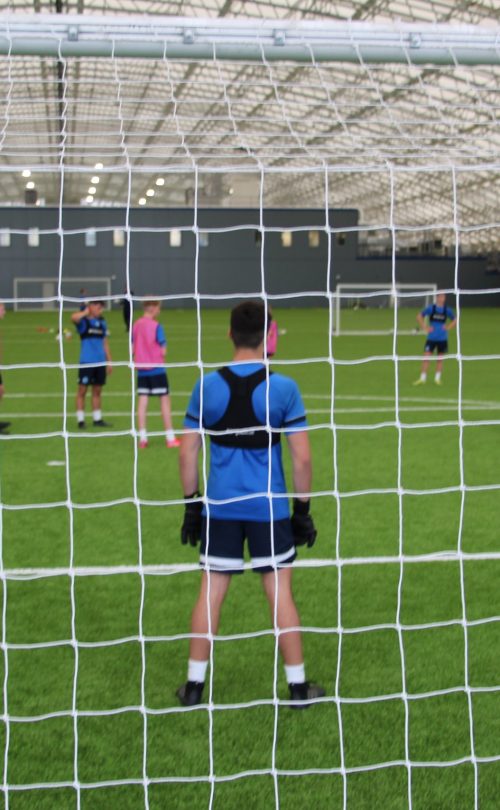 We will help turn a talented American player into your next true european superstar.
If you want to give your soccer game a competitive edge, get the DBS European Soccer Academy. It's like an all-inclusive vacation with skills and training that will improve your ball handling and passing while giving you the chance to experience new cultures and meet international players. You'll also get access to high-level coaching from professionals who've played in world cup competitions!