Within our training methodology we focus primarily on individual and group tactics, while also paying attention to technical qualities.Our primary focus however is tactical intelligence, stimulating the players and constructing the brain specifically for the future problems occurring in the real game. We relate every exercise to real game scenarios for, creating pictures within the practices related to playing positions. We do this to help the players understand the relationship between the training exercises, and how they are related directly to the game.
Within our academy methodology, we focus on the 4 functions of the game:
Attacking
Defending
Transition attack to defence
Transition defence to attack
We strive to produce intelligent players who are independent problem solvers on and off the pitch. Within our philosophy we believe that players have to be adaptable to play in various playing formations, as they move through the ages. Our beliefs are based around the fact that formations are now very fluid, from the 5v5 game, right through to the 11v11 game. Depending on where the ball is on the pitch and the game situation, formations change drastically. Therefore, our primary focus is on developing players who with time, become very familiar with real game problems.
The higher level a player is playing at, the quicker the game will be in all aspects. Time and space becomes more limited, therefore player's decision making needs to be accelerated. This demands a high level of tactical intelligence from players, and understanding of how to resolve ever changing problems in a minimal time. Our primary focus is on individual tactics, we also concentrate on technical qualities, and we believe this should be done so in opposed situations which provide cognitive challenges, creating scenarios that arise in the game through our "team training methodology".
All players in our academy will require to keep a players log book, and be involved in a number of assessments during their time in our academy program.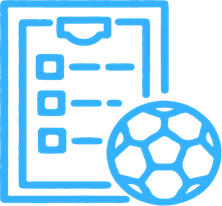 PLAYER ASSESSMENTS
Each player enrolled within the academy is assessed at the beginning of the program by our professional academy coaches using position specific grading & qualities.
This is done to identify the strengths and areas to improve for each individual player to help maximize their potential & time within the academy.
Each player is constantly assessed throughout the program by coaches to provide feedback to aid player development.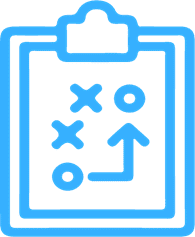 PLAYER DEVELOPMENT PLANS
Throughout the academy program each player will be given inidividual player development plans to best measure where each player needs to improve to aid their development process.
Each player will have progress & development meetings with academy coaches every 4 weeks to review where the player has improved and to review goals that have been achieved since the previous review and to take the opportunity to set new goals.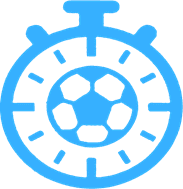 TRAINING
Our academy is specifically designed to replicate a professional football club academy in every aspect. Academy players will train in 5 sessions per week with position specific training adopted within the academy such as goalkeeping training & defensive training. Each player will train daily with our professional coaching staff to improve every aspect of their game technically, tactically, individually & collectively through using our professional philosophy & methodology.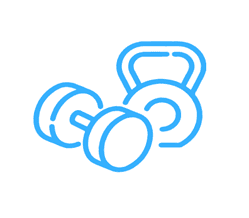 STRENGTH & CONDITIONING
All players should have every opportunity to best prepare for professional soccer that is why within our professional academy all players will have fitness training throughout the programme working to improve their game in aspects such as strength, power, speed and agility.
All fitness coaches within our academy are university educated within a range a areas such as sport science and strength & conditioning.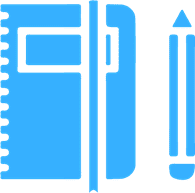 PLAYER LOGBOOK
During our program our academy players will be educated on the off field aspects to becoming a professional soccer player this is done through our unique player logbooks were players are educated on subjects such as Nutrition & hydration, Injury prevention, Recovery, athletic lifestyle.
Each of these becomes a chapter within the player logbooks were the players are tasked with various challenges in each subject to further educate the players on the other aspects to a professional soccer player.